110 Years of Wins Against Cancer
For more than 10 decades, the American Cancer Society has been dedicated to pursuing better outcomes for every cancer, every life. Today, more people are surviving cancer than ever before, but there is still work to be done. Join us, support us, and help us end cancer as we know it, for everyone.
Help us continue this lifesaving work for the next 110 years.

Where it all began
1913
The American Cancer Society was founded.
1936
The Women's Field Army was formed, saving lives by raising their voices about cancer as a major national health concern.


110 years of breakthrough wins in research
By funding and conducting research, we have helped create a world where breast cancer is detected earlier, where fewer people smoke, and where more people survive cancer. We've helped increase federal funding for cancer research to $6.9 billion. With your help, we can go even further. 
1947
Sidney Farber, MD, ACS grantee, discovered the first successful chemotherapy treatment.
1948
Pushed for wide adoption of Pap test, decreasing cervical cancer deaths by 70%.
1954
ACS study confirms link between smoking and lung cancer. Led to 50% decrease in smoking.
1973
ACS funded study proves mammography is best tool for early detection. 
2019
Launched BrightEdge, the innovation, impact investment, and venture capital arm of the American Cancer Society.
2022
Celebrated the 50th ACS-funded researcher to win the Nobel Prize.
2023
Established Center for Diversity in Cancer Research Training, with the goal of increasing diversity and inclusion in the cancer workforce.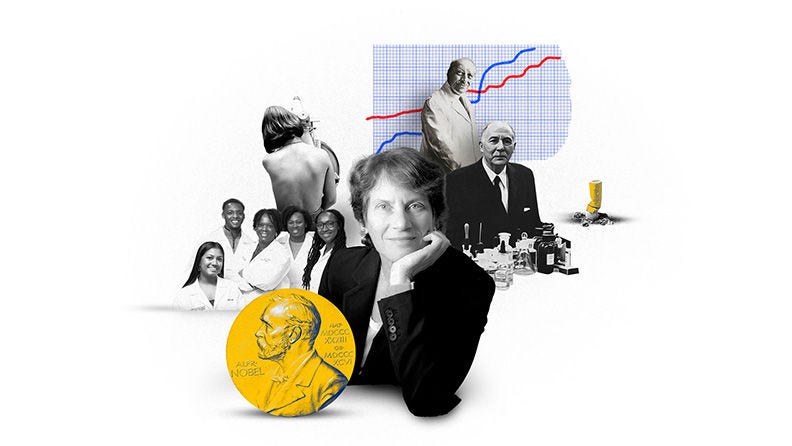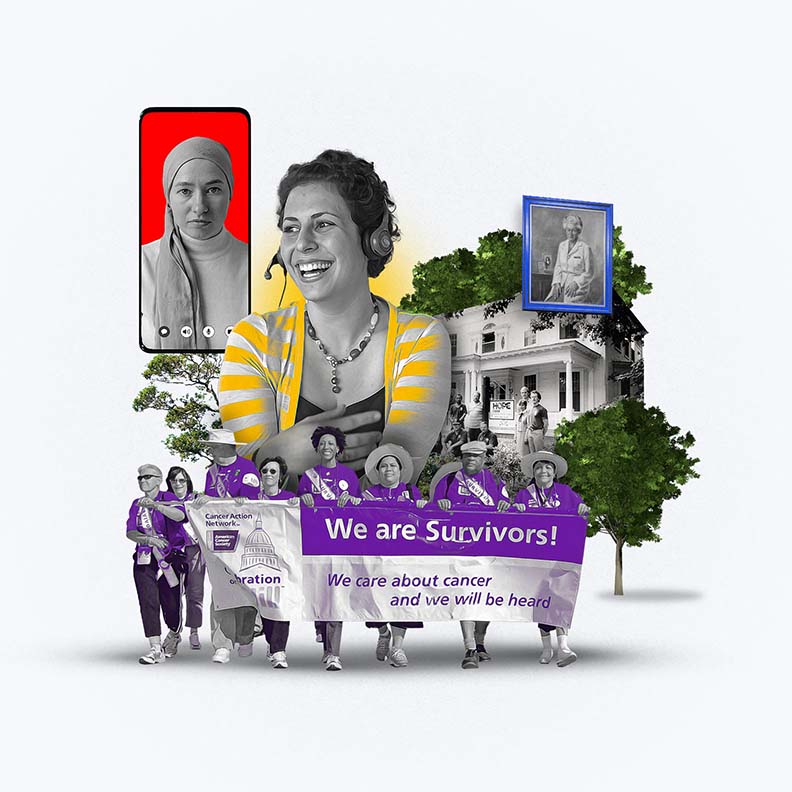 110 years of making life better for patients and their families
Our greatest commitment, proven in our history, is to improve the lives of people facing cancer and their families. We provide around-the-clock support to patients and their caregivers. Our free 24/7 helpline serves as a lifeline for patients, and our Hope Lodge™ communities provide a free home away from home to those who must travel for treatment.  
1970
Opened the first Hope Lodge™ community, a free home away from home for people with cancer.
1997
Launched first 24/7 cancer helpline for patients and their loved ones.
2017
Launched Health Equity Ambassador Program, engaging communities of color in cancer risk reduction.
2020
Launched the American Cancer Society Cancer Survivors Network (CSN), an online community for cancer patients, survivors, and caregivers. With millions of visitors each year, CSN is one of the largest peer support communities of its kind.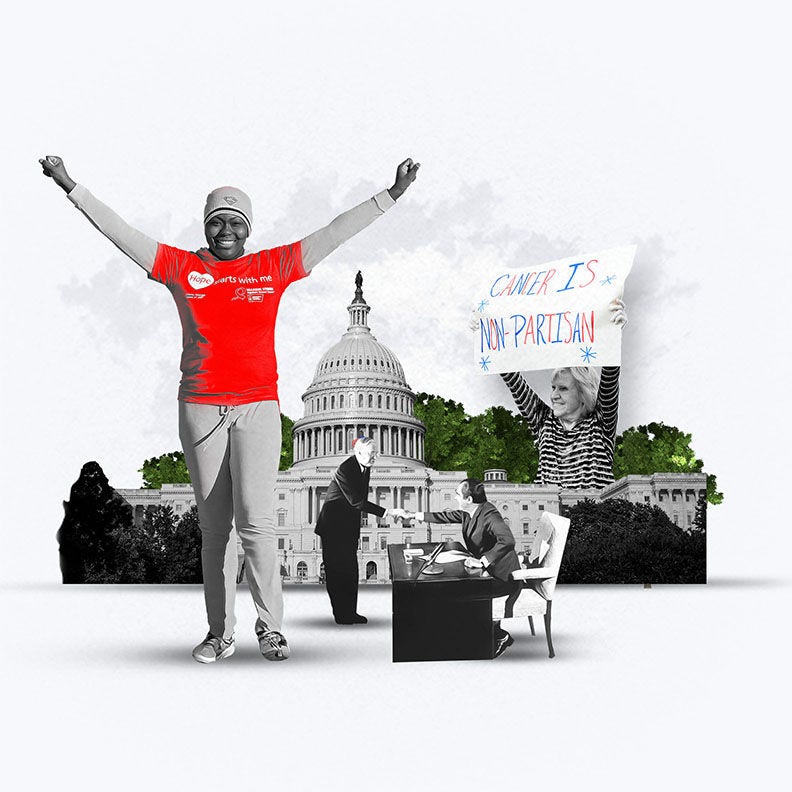 110 years of making real change
Together with our advocacy affiliate ACS CAN, we've helped create better legislation, including passing the most momentous health legislation in history. We've advocated for increased access to health care and funding for cancer research.    
1971
Championed legislation for large-scale cancer research through the National Cancer Act.
2001
Established our advocacy affiliate, the American Cancer Society Cancer Action NetworkSM (ACS CAN), to advocate for legislation and policy change, and to advocate for evidence-based public policies at every level of government to reduce the cancer burden for everyone. 
110 years of making an impact
More than 19 million Americans with a history of cancer were living in the United States as of January 1, 2022. They represent the 33% decline in cancer mortality since 1991. 
Five-year survival rates have continued to increase. The five-year survival rate for all cancers combined is 68%. From 49% in 1975-77 and 63% in 1995-1997, we've come a long way in saving the lives of people with cancer.
110 years of wins against cancer means increased survival rates
Breast cancer in females: 91%
Up from 75% in 1975-77 and 87% in 1995-97
Colorectal cancer: 65%
Up from 50% in 1975-77 and 61% in 1995-97
Lung and bronchus cancer: 23%
Up from 12% in 1975-77 and 15% in 1995-97
Let's keep making wins against cancer together
As leading partners in the White House Cancer Moonshot initiative, ACS and ACS CAN are part of a collaborative effort to reduce cancer mortality by at least 50% over the next 25 years. 
Despite the large impact we've made against cancer, there is still work to be done. Cancer is a complex problem, and it takes all of us to make a difference. We'll continue to work tirelessly to fund research and provide support for all types of cancer, as we work to ensure that everyone has an opportunity to prevent, detect, treat, and survive cancer. 


Help us continue this lifesaving work for the next 110 years.